Load Calculation for Your New HVAC Installation
Are you in the market for a new heating or cooling system? When it's time for a new HVAC installation, turn to Air Majic A/C & Heating for a professional load calculation (also known as a Manual J analysis). This analysis is essential to ensure your HVAC system will deliver optimum performance for the building it services. It allows you to avoid oversizing (or undersizing) your system, thus preventing reduced performance. Contact us today for more information!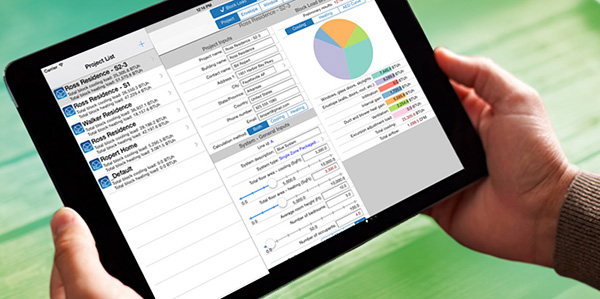 What's Wrong With an Oversized HVAC System?
Bigger isn't always better when it comes to AC units or heaters. It's best to install the ideal size for your building. Problems with installing a system bigger than you need include:
More expensive cost upfront
Humid air due to less run-time
Reduced life from frequent on/off cycling
Avoid these needless issues by asking Air Majic A/C & Heating to perform an HVAC load calculation when you experience problems with your unit, or when you're looking to install a new system.
How Load Calculation Works
The Manual J system for performing an HVAC load calculation provides professional HVAC contractors with a standard protocol developed by the Air Conditioning Contractors of America (ACCA). Using this model, we will correctly size an HVAC system to your specific building. This calculation takes into account square footage, the building's orientation, window types, insulation levels and other factors that affect the heating and cooling. Once the load is calculated, we can help you choose the best HVAC equipment for your new HVAC installation.
Contact Us Today for HVAC Load Calculation
Is your existing HVAC system failing to provide the comfort level you're looking for? Or are you in the market for a new system? Before you purchase new equipment, contact Air Majic A/C & Heating for a professional HVAC load calculation. Call us today at (512) 791-7563 or fill out the online contact form to request more information!