Air Conditioning Service to Reliably Cool Your Home or Office
Whether your AC system simply needs a tune-up or more extensive repairs, Air Majic A/C & Heating has the expertise to get it working properly in no time. Our skilled technicians can visit your property to diagnose any issues and provide a free quote for our professional air conditioning service.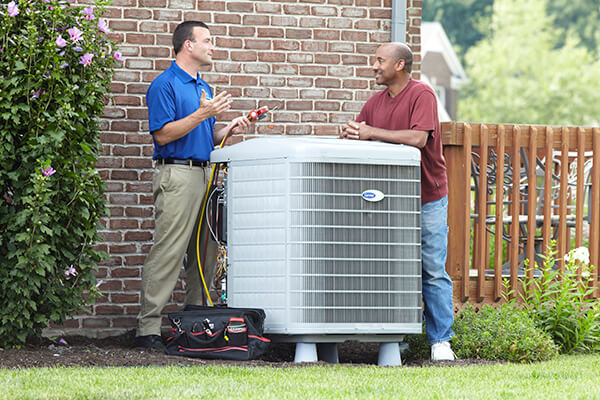 How to Tell If You Need Air Conditioning Service
Sometimes it can be a challenge to identify issues with your AC unit. While you might notice a small annoyance that doesn't seem like a big deal, it may be a sign that there is a major problem with your air conditioner. Problems that should be addressed promptly include:
Warm air coming out of the air conditioning unit
Poor airflow in a room or whole home
AC unit that won't turn on/off
Unexplained increases in energy bills
Strange noises coming from the unit
Bad odors coming from the unit
Inaccurate temperature readings at thermostat
Your system may be experiencing problems due to old age as well. If your AC unit is more than 10 years old, it may be time for a replacement. We can help you decide.
AC Installation Service
It's important to have your new AC unit correctly installed by a professional. If you're in the market for a new system, allow our experts to help. Air Majic has years of experience providing installation and air conditioning service for customers throughout the area, and we stand by our work! When you call for AC installation by Air Majic, we include a maintenance plan to keep your new system in tip-top shape. That way, you can have peace of mind knowing your AC system is running at peak performance.
Contact Us Today for a Free Quote
Do you need professional air conditioning service for your home or business? Rely on Air Majic A/C & Heating for prompt customer service and skilled repairs or installation. Call us today at (512) 791-7563 or fill out the online contact form to request a free quote!