High-Efficiency Ductless AC & Heating Solutions
If your home or business doesn't have central air or your current system needs a boost, ductless AC splits may be the perfect solution for you. Because ductless AC doesn't require ductwork, each unit you install can provide zoned cooling (or heating) for any space in your home.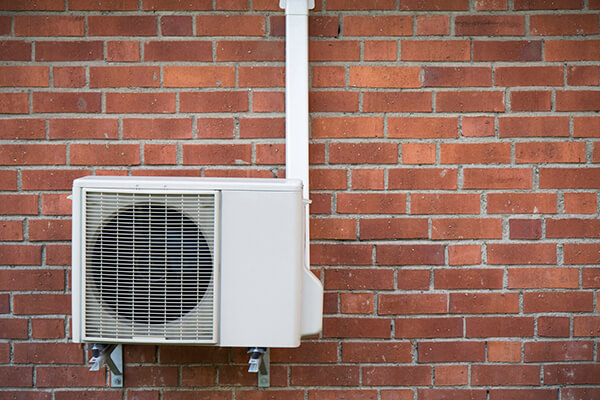 Benefits of Ductless AC & Heating Systems
Investing in ductless splits as your comfort system can be well-worth the upfront cost. Ductless systems are chosen for several reasons.
Simple and easy to install – Because ductwork is not needed, ductless systems are very easy to install in any space. Their small size and wall-mount design also makes them a great solution for many areas of the home and office.
Energy-efficient – Some of the best ENERGY STAR®-rated models provide up to a 30% increase in energy savings compared to ducted HVAC systems.
Perfect for home additions – One of the most common reasons for choosing a ductless AC or heater is that it can be installed in spaces such as home additions, where the existing ducted system doesn't reach. It's a quick and easy way to add a localized comfort system.
Makes up for "cool spots" or "hot spots" – If there is a room or two in your home where you don't receive the same airflow as the rest of the building, adding a ductless system can provide a supplement.
Cool Your Whole Home with a Ductless AC System
Multiple ductless units, called splits, can be installed throughout your home to create a complete air conditioning system. While the upfront cost may be higher than a ducted system, the long-term energy-saving benefits of ductless splits may be the right choice for you. Contact Air Majic A/C & Heating to discuss your unique situation and we can help you decide!
Contact Us for More Information on Ductless AC & Heating
If you're interested in ductless splits, Air Majic A/C & Heating can help you through the installation process, from selecting the right model to ensuring a flawless hookup. Contact us today to request a free quote! Call us at (512) 791-7563 or fill out the online contact form to get started.